Improve print experience, optimise costs and outsource management.
We make printing an effortless and efficient part of your business.
As the workforce changes towards a more agile and mobile behaviour, the print solutions of today need to change as well. Printers and workflows need to integrate with legacy backend systems and cloud solutions. All without compromising security, IT policies, GDPR compliance, end-user experience - or cost control. One could say that print is easy. But in reality, not so much.
If we look at the typical printer landscape in most companies, it is often mix-and-match, grown uncontrollably to keep up with business demands, or via acquisitions. The result is an output environment that's hard to predict and budget. Most of the time, systems aren't always compatible with each other, the printers are used too often or not enough, there aren't any security features or there are constant printer errors. And the majority of admins tend to overlook the fact that printers are often a choke point that severely restricts workflows, costing time and money.
We are here to support global companies in creating bespoke print solutions that improve the print experience, reduce costs, optimise workflows and simplify business processes.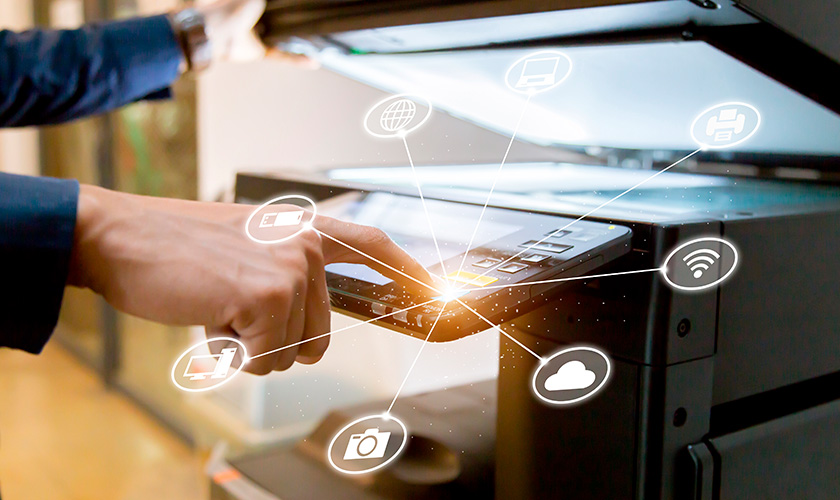 Print
Print infrastructure
Did you know that up to 70% of the cost of a print installation is hidden in the print infrastructure driving the physical devices?

With that in mind, we advise, design and build simple, manageable and secure print infrastructure solutions that will enlighten your users and relieve your in-house IT department.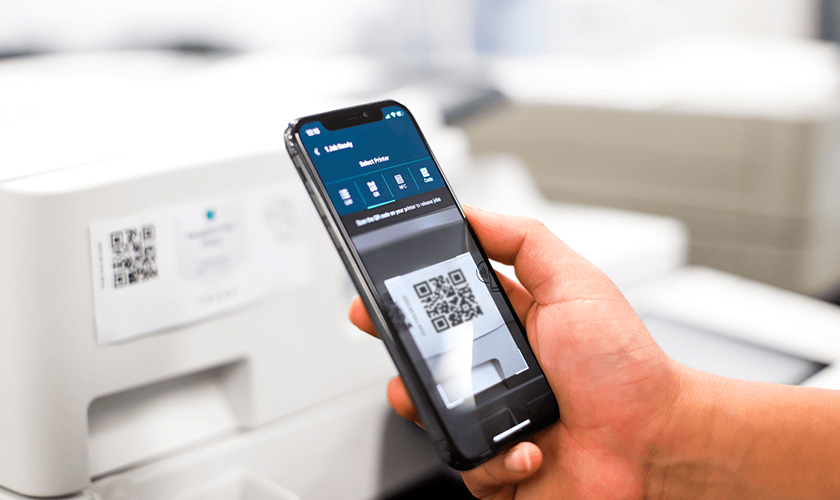 Print
Print management
We know that print management can be cumbersome. It can be complex. And if you fail at it, it has huge consequences.
We advise, design and build bespoke print management solutions, with best-fit technology, with a focus on all factors, such as:
Infrastructure
Requirements for (de)centralization
Mobility
Quota management
What type of hardware you have (single or multi-brand?)
Security requirements
... and many more.
We work with the best technology partners in the market, and combining that with our deep knowledge and capabilities, we relieve your in-house IT department so that they can drive your strategic projects.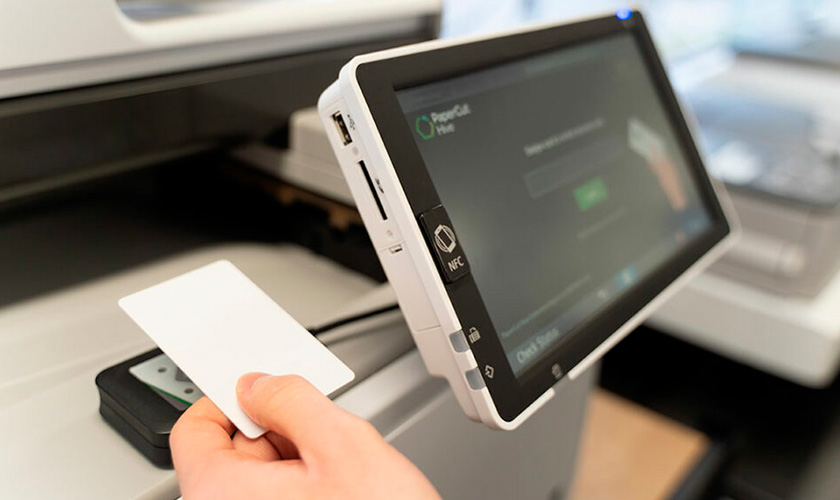 Print
Document Capture & Workflow
Companies often find that valuable data is trapped in paper-based documents, e-mails, or standard electronic documents such as Word, PDF, and image files. Data contained in these documents often have to be processed manually in order to be able to use them operationally in the company.

And since up to 80% of business-critical information is in unstructured form and thus difficult to share and collaborate on, many experience that the information is either not used optimally or is time-consuming and expensive to process.

At the same time, many companies want outputs from several different IT systems to be standardized and automatically adapted to the company's various communication platforms, such as e-mail and web pages.

Digital document processes are not a new technology, but in recent years we have seen new innovative solutions that allow the company to collect, classify, learn and extract information from documents, regardless of the form of the document.

We have extensive experience and deep knowledge in helping companies streamline their business and business processes by simplifying information and document flows. Regardless of the source of the information, it must often be processed before it is sent to various storage locations such as archives, systems and processes. We can solve this, increase security and add compliance.
Print
Printer Management
To design the best-fit solution, you need to understand where you are coming from.
With our audit software, we make your life easier when it comes to understanding and managing your fleet of printers.
With our audit software in place, monitoring your printer usage and collecting data for reporting is easy. This will give you a clear picture of your utilisation rate, understand unnecessary cost drivers and last but not least, give you a clear picture of what Co2 emissions your printers create.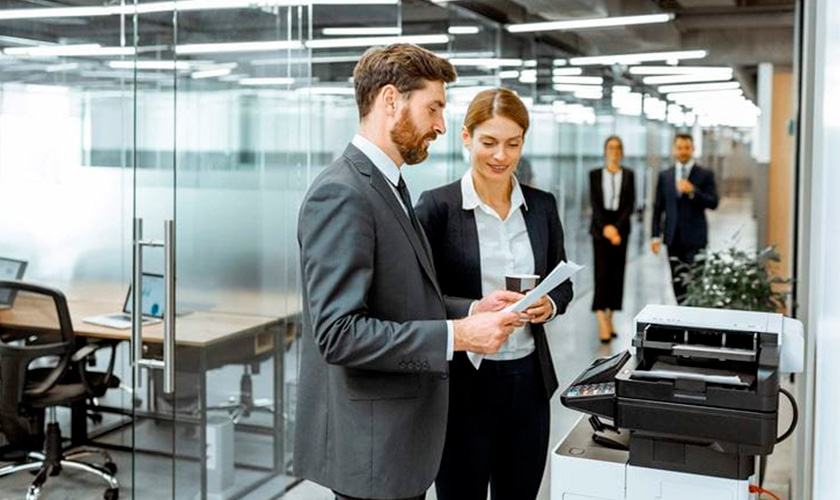 Print
Printer hardware
We work with the market's leading manufacturers to deliver a bespoke print management solution for your business.
With several manufacturers, we ensure that you always have the choice between different solutions that play with your current print installation.
Whether it is a simple office printer for the workgroup or a multifunction printer that must be included in the company's document flow, we will find the right solution together.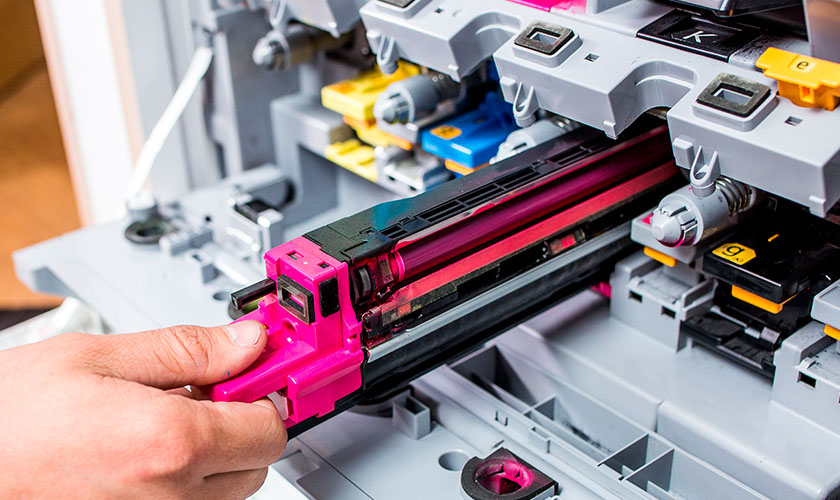 Print
Printer supplies
You probably know the problem. While printing that very important contract, the printer runs out of toner. And there are no spares to be found because someone hasn't ordered it.

With Smart Toner from Egiss, we make sure to deliver the right toner at the right place and at the right time. Before the printer runs out. Simple and straightforward.

We relieve you of the hassle of ordering, save money and dramatically improve the end-user experience around printing.

And rest assured; we only provide you with original toners. Wrapped in our Blue Stripe Guarantee.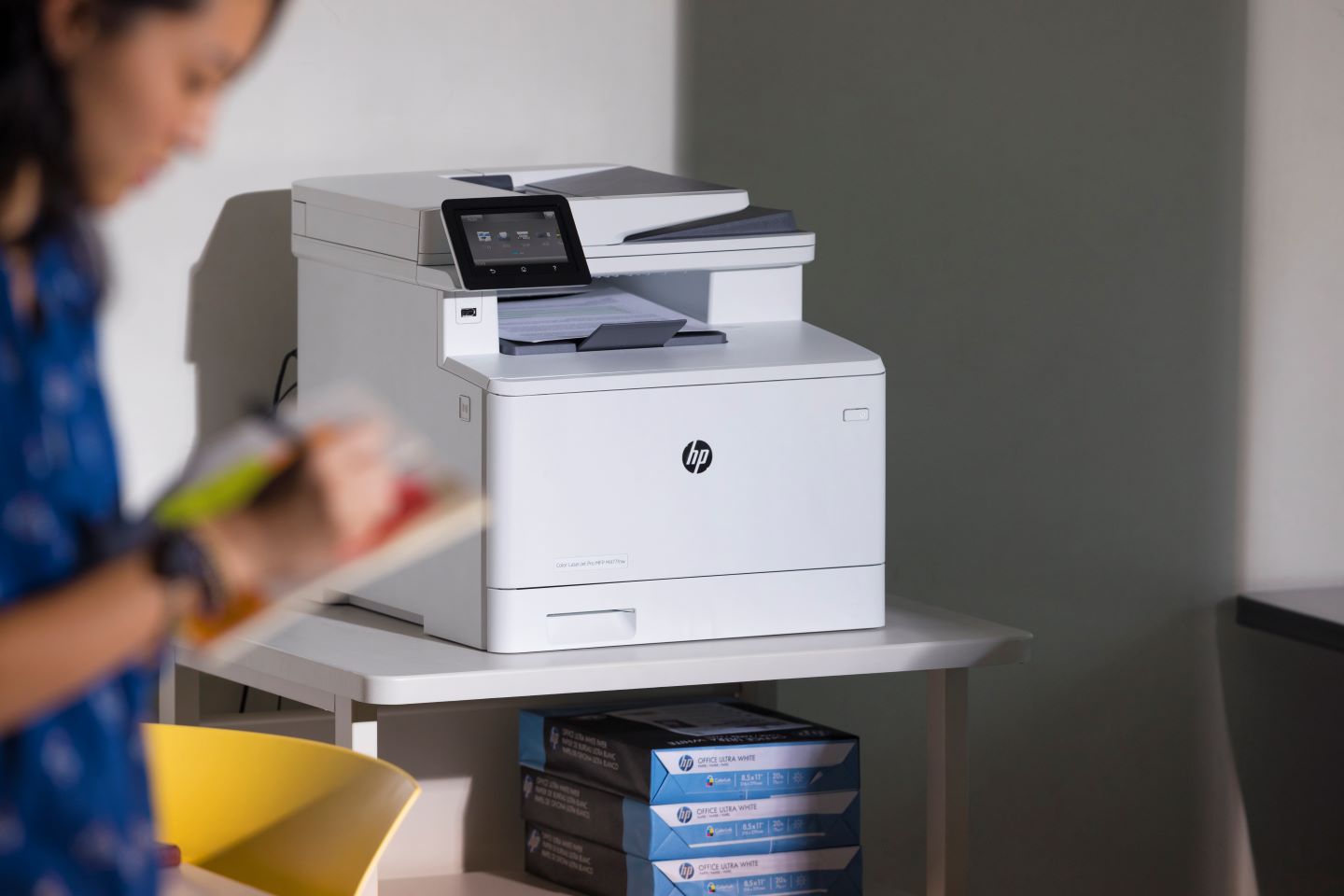 Print
Print as-a-Service
Would you like to have a best-fit and optimised print infrastructure and at the same time save 20-35% compared to your current costs? And at the same time, free up resources in your in-house IT department?
With Print as-a-Service from Egiss, you could get just that.
We ensure that you get:
An always-updated printing platform
A fully documented print installation
high documented security
A professional operation - not dependent on limited internal resources
Fewer crashes - satisfied users
Scalability - add or remove printers when the need changes
One supplier - one contract - one invoice
Savings - print at the lowest possible price
... and you free up internal IT resources for use in strategic IT projects.
That is Print as-a-Service from Egiss.
Let's talk Print Solutions
Want the Print Solution of tomorrow?
Interested in the print solution of tomorrow?
Fill out the form, and we will get back to you and set up an introduction call. No strings attached.