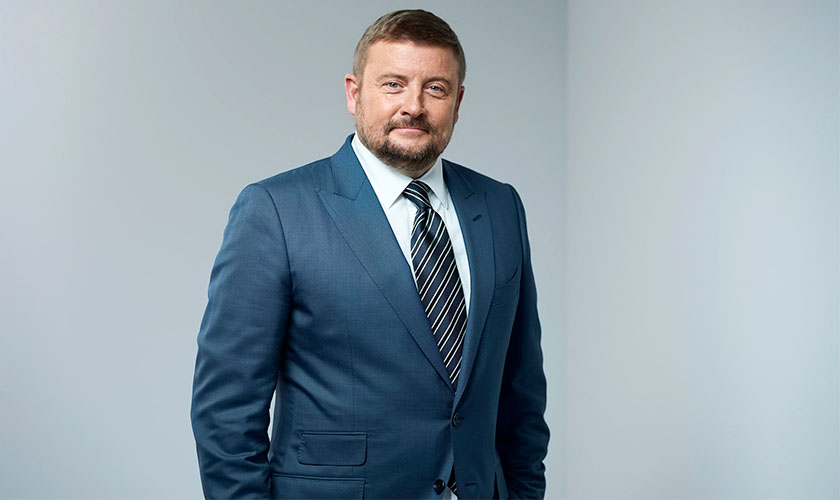 Group CEO
Jesper Ravn
When Jesper founded Egiss in 2013, he soon discovered that he had hit a market where big global customers could instantly see how their needs for consolidating IT procurement could be met with new high standards within the industry. And that was not just a lucky hunch – based on his many years within the IT industry, Jesper had long worked on creating a platform where IT procurement, delivery reliability, price transparency and 'a single point of contact' could ensure timely delivery of IT hardware to international customers with global presence.

Today Jesper works from Switzerland as Group CEO and travels the world to meet our new customers and ensure that Egiss remains the preferred IT & logistics partner to our loyal customers. His visions for Egiss continuously take us to new levels of working smarter to service our customers and be best in class when it comes to delivering the right product, with the right SKU, to the right location.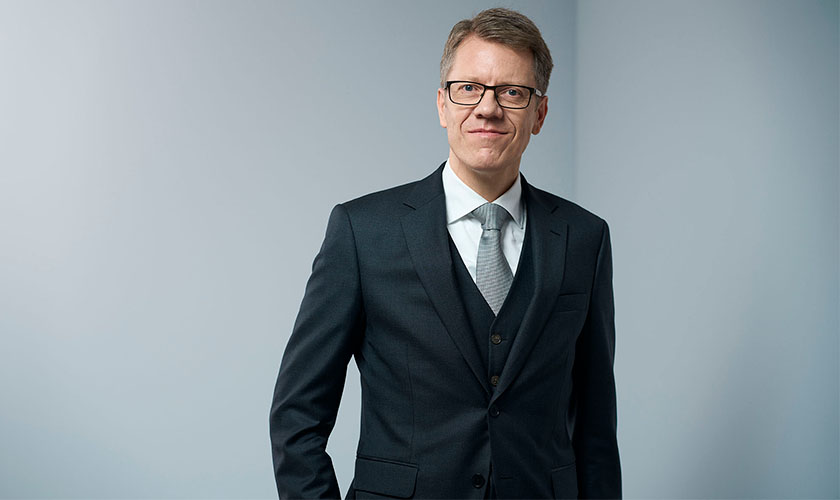 Group COO
René von Staffeldt Beck
With a background in Engineering (MSc in Science, Maths and Physics), René combines a technological drive and curiosity with a profound understanding of the IT business world. René has many years of experience working closely with both IT suppliers and IT customers, and at Egiss, he has always kept a close eye to ensure that our customers' needs are met.

Having been with Egiss since the start, René has been involved in all aspects of our business – from sales and supply chain management to managing our daily operations and order handling. René is also responsible for onboarding new customers – guaranteeing that the transition from implementation to running business is performed smoothly.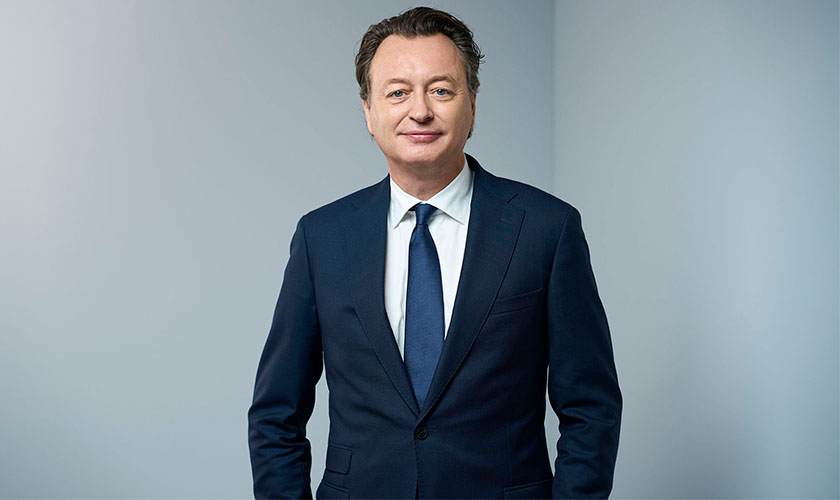 Group CCO
Ole Gregersen
As Group CCO, Ole is focused on sales and on ensuring a positive customer experience for our valued Egiss customers. Ole joined Egiss in 2020 with 20+ years of experience in the IT industry, having previously held management positions in sales and marketing at IBM, Lenovo, HP and GN Audio (Jabra) and others. Ole knows and appreciates the value of close partnerships with all stakeholders in order to make Egiss the preferred and most reliable IT partner for our customers, and he is always prepared to go the extra mile to meet and exceed customer expectations.

Together with the management team, Ole takes great pride in the continuous development of our business and company culture, maintaining the highest standards and ensuring professional integrity and talent development to build outstanding teams that deliver outstanding services to our customers worldwide.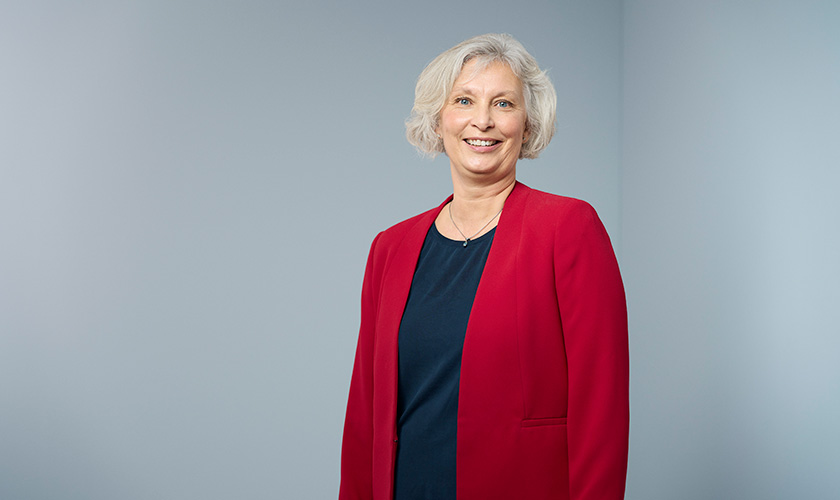 Group CHRO
Hanne Bak
Hanne Bak has worked for Egiss since 2014. Hanne holds a Master of International Business Administration from Copenhagen Business School, and after graduating, Hanne spent more than 6 years living abroad. Returning to Denmark, Hanne has worked in various positions in consulting companies working with leadership and business development before joining Egiss as Executive Assistant. She has worked with a multitude of aspects of our business, from the very practical ones to more strategic and long-term activities, and the last couple of years with a special focus on bridging business development and human relations as they are crucial in developing the right organizational skills to meet and exceed expectations to Egiss.
Hanne is especially excited about the newly established Egiss Academy as the forum for building competencies, strengthening our values, and supporting the very special Egiss culture that has proven its worth as a strong driver for Egiss' successful business model.
Group CFO
Søren Holm Pedersen
Søren Holm Pedersen has worked in several industries and is profoundly skilled in financial management. As a Master of Business Administration and Mathematics from Copenhagen Business School, he strongly focuses on creating transparent financial tools to make Egiss the best possible partner to customers, suppliers and investors. Søren has worked with multiple private equity-owned companies. With his comprehensive M&A experience, Søren will lead the acquisition strategy that will enable Egiss to add product lines and to be present in more countries to service our global customers.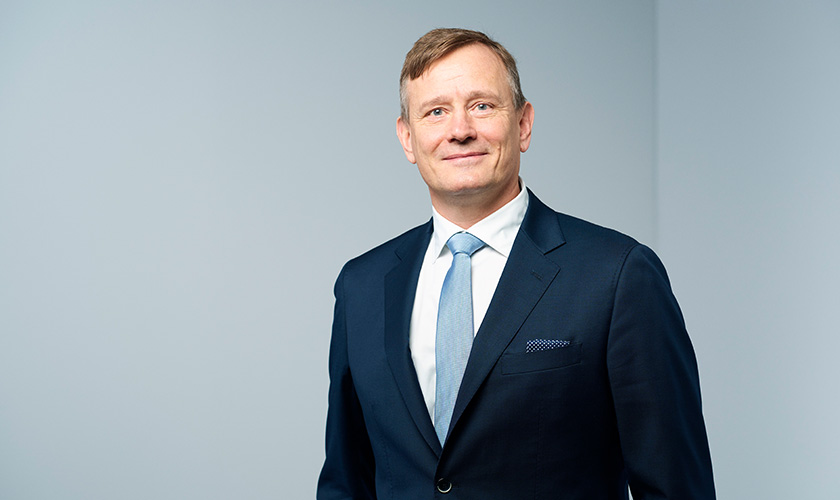 Group CDO
Rune Toft
Rune is responsible for securing that Egiss delivers on its digital strategy aiming to be first-in-class on all IT systems and security matters. Rune is heading our IT projects in close collaboration with the rest of the organization, ensuring that the IT systems at all times support reliable and efficient Egiss deliveries to our customers.
Driving innovation and working closely with customers, suppliers, and partners is also pivotal when facilitating digital transformations to meet market demands for new, better, and more secure digital solutions.
Rune builds on his extensive experience in working for and serving international companies with IT solutions on a global scale. He has a profound interest in technology in its broadest meaning and is always ready to be challenged in balancing technology, security, and resources.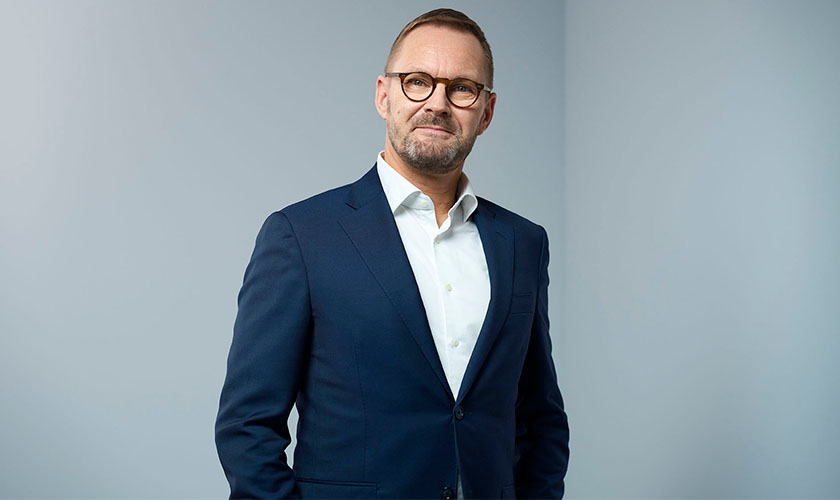 Group CSCO
Jesper Alding
With almost 25 years of experience in Supply Chain Management, Jesper joined Egiss in 2015. Jesper is responsible for our procurement, warehouse and deployment activities, logistics/shipping and our IT systems. From his many years in the IT industry, Jesper knows how to build and develop a supply chain that supports the business, and he constantly focuses on making the IT systems work smarter and on being the preferred partner to our customers.

Jesper is also responsible for running our supply chain set-ups in Brazil, China, Denmark, India, Indonesia, Mexico, South Africa and USA.