Lenovo monitors
The right monitor for you
Find the perfect monitor for you.
Lenovo monitors offer an incredible resolution, a great variety of sizes and multiple ports that will allow you to work more efficiently and increase your performance. Not to mention the health benefits or the ergonomic design.
No matter what, there is a Lenovo monitor that suits your needs.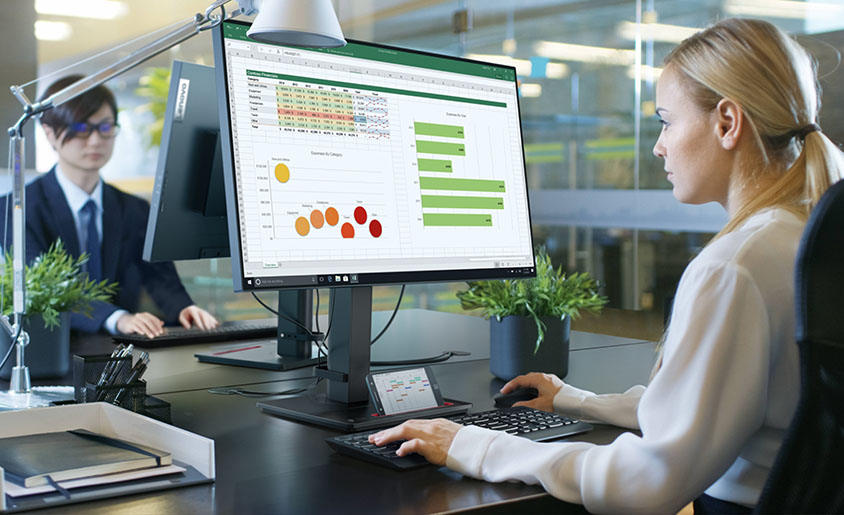 Lenovo monitors
Designed with you in mind
Lenovo monitors make all the difference. They set the standard and are designed to enhance productivity and make it easier for you to perform your very best. They are made from sustainable technology and are part of the green future.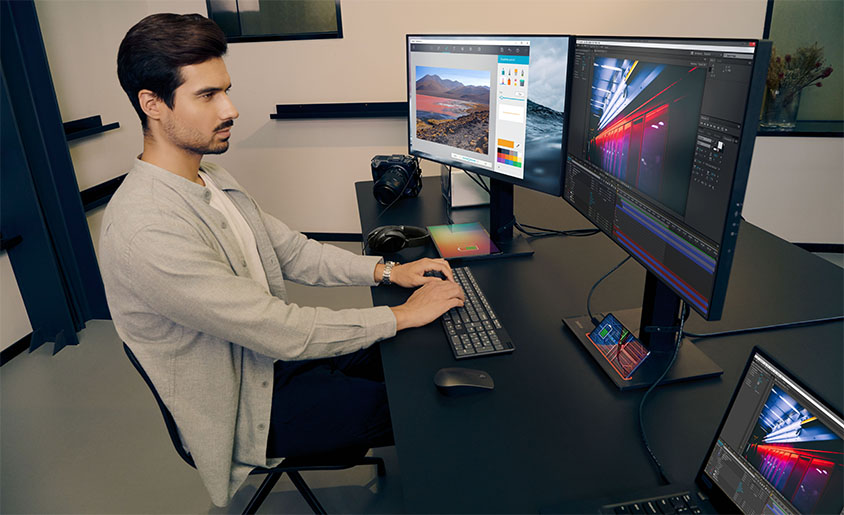 Lenovo monitors
Smart features and functional design
A Lenovo monitor is the essence of smart features and functional design that make all the difference for you. Whether it is state-of-the-art graphics, a mind-blowing speaker and microphone or an "as in real life" web camera, you can rest assured that a Lenovo monitor is right for you.
Want to learn more?
Improve your business with Lenovo and Egiss
Learn more about how your business can enjoy the benefits of Lenovo products delivered by Egiss.
Just fill out this form, and we will be in touch.