ITAD Services
Why choose Egiss as a global ITAD provider?
It is imperative for us to be enablers of the circular economy, enabling global companies to be more sustainable with their IT hardware and tech devices. It is not something we take lightly, as we are able to foster real change. To succeed, we work closely with our customers and our partners, ensuring absolute transparency and efficiency while ensuring comliance.
Have you found yourself stockpiling and storing PCs, laptops, even servers, when new IT arrives? You're not alone.
Our full-range of IT asset disposition services makes your life easier while giving you peace of mind. Here are just a few ways we can help:
ITAD Services
Manage your risk.
Without a proper disposal plan, you're allowing valuable data to sit unprotected. Out ITAD processing facility is ISO 27001 certified, GDPR compliant and follow NIST 800-88 standards which requires us to adhere to strict security policies at all times, helping you stay compliant with all regulations. You can rest assured knowing that your data is safe and secure with us.
ITAD Services
Flexible and bespoke solutions.
We tailor every ITAD solution and project to reflect your security protocol, based on standardised services. So, whether you need on-site data destruction, remote data wiping, large scale asset removal or special solutions for staff working from home - we can accomodate you.
ITAD Services
Ensure compliance globally.
Global organisations understand they are held to the highest standards. We works with you one-on-one to build a solution that checks all of your boxes. At the end of each project we provide detailed data sanitisation, recycling and sustainability reports, helping you achieve your ESG goals.
ITAD Services
Enable the circular economy.
Shift to a more sustainable IT program with Egiss. By responsibly reselling your retired IT, you extend its useful life, preserve more resources and keep e-waste out of landfills. Anything that cannot be resold through one of our diverse channels, will be disassembled and recycled. Our recycling operations allow us to safely remove and keep toxic materials out of the environment.
ITAD Services
Streamline your ITAD.
Managing multiple ITAD providers around the world can be time-consuming and just isn't efficient, potentially leaving gaps in your data security plan. With us, you can streamline your ITAD program around the world with one, dependable, consistent and certified provider. One partner. One solution. One contract. Backed by our Blue Stripe Guarantee.
ITAD Services
Increase your bottom line.
If your technology has remaining value, we will recover it. If you have equipment lying around, not being used, the longer it sits, the less it's worth. We can help you recoup your IT investment now when you need it most. Not only are you receiving premium, safe, secure and certified ITAD services, but actual revenue to use on your next IT project.
ITAD Services
ISO Certifications
Adhering to the most recognised industry standards, we strive for our processes to be compliant, secure and consistent. But striving is not enough. You have to rest easy knowing that your assets are in goods hands.
That is why our ITAD processing facility is fully certified to the following standards:
ISO 9001 - Quality Management System

ISO 14001 - Environmental Management System

ISO 27001 - Information Security Management System



ITAD Services
IT Asset Disposition Services globally.
Companies around the world choose Egiss to deliver IT as expected, backed by our Blue Stripe Guarantee. From our ISO 9001, 14001 and 27001 certified ITAD processing facility we we offer a range of flexible and secure IT disposal services that delivers real return on technology investment, while keeping your organisation compliant, secure and sustainable. With Egiss you can shift to a more sustainable IT prorgam which enables and fosters the circular economy and enhances your ESG initiatives.
We offer:
ITAD Services
Documentation and Reporting
As part of our ITAD Services we always include full documentation with complete transparency. The documentation includes:
Data erasure report with verification
Documentation of physically shredded units
Certificates of erasure with a signature of the Data Erasure Responsible
A Recipient Report with a thorough documentation of the received IT assets and their specification and grade
We also offer a yearly reporting on your disposed IT assets per country, which shows how much e-waste you saved from landfills.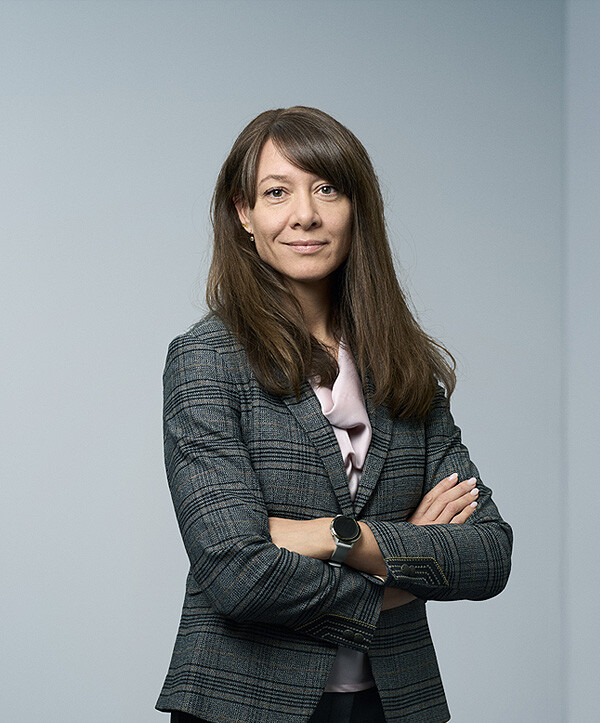 By making it possible for our customers to use, re-use and re-invest their IT hardware and tech devices, we support their goal of lowering the total cost of ownership while reducing pressure on the environment and improving the security of supply.
Let's talk
Want to know more about our ITAD Services?
Interested in hearing how our ITAD Services can drive value on a global scale?

Fill out the form, and we will get back to you and setup an introduction call.